Section titled Home
Currently our Wine is Available Online via Our WINE SHOP or for pickup only. Call (760) 787-0779 to arrange payment and pickup.

The tasting patio is closed for the season. We will be re-opening the tasting patio on Oct. 29th & Oct 30th, 2022 and then following the normal schedule of every 2nd and 4th weekend henceforward. Calendar of Dates Open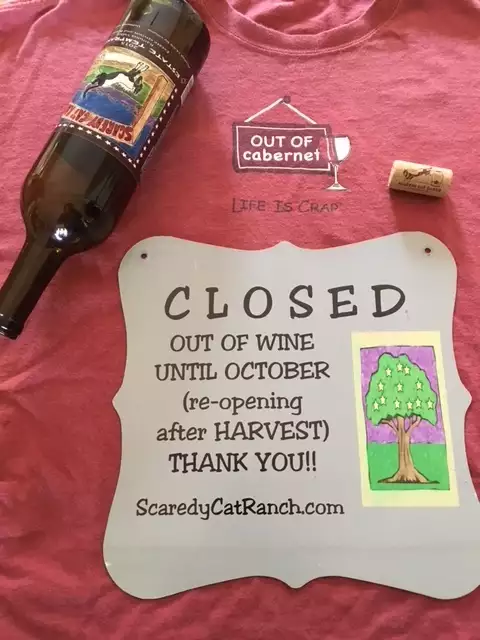 Cactus Star Vineyard at Scaredy Cat Ranch is a boutique winery located on the west end of the Ramona Valley AVA. Our estate was established in 2001 with the first vintage crafted in 2004. We are one of the smallest wineries in Southern California producing 150 - 200 cases per year. We are also proud to be a woman owned and controlled winery since 2005, making us one the first in the Ramona Valley. All of our wines are produced and bottled on the Scaredy Cat Ranch premises using estate grown grapes and occasionally local Ramona Valley grapes.
We are proud to be within the boundaries of the Ramona Valley AVA. The Ramona Valley AVA was designated in 2006 by the Federal Government recognizing the distinct terroir and diverse micro-climates within the valley creating unique growing conditions for a wide variety of wine grapes.

Ramona Valley has the nickname "Valley of the Sun" because of the long sunny days during the summer months. Day time temperatures are warm, however, as the Ramona Valley is approximately 20 miles from the Pacific Ocean, the nights are typically cool and the western side of Ramona enjoys morning marine layer throughout the year. This climate is ideal for growing premium wine grapes.